Topic: Humanizing data analytics for the individual and team
- Learn about no-code data science
- Start the data science journey with ease
- Enable collaborative analytics throughout your company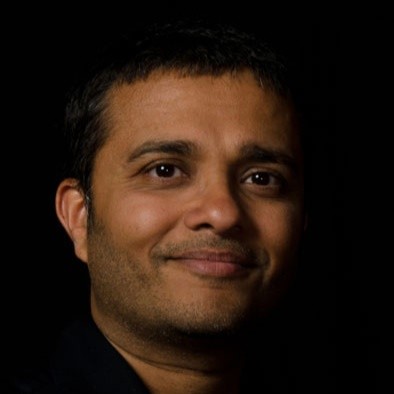 Presenter:
Dr. Jignesh Patel, Ph.D.
CEO & Co-Founder, DataChat
Register for the Demo Session:
Date: Wednesday, October 19th

Time: 1pm EST / 10am PST

Duration: 1 Hour
About this event
Join FourthBrain and DataChat for a live interactive workshop as we dive into making data science accessible to everyone.
DataChat, a spin-out from University of Wisconsin, enables everyone in an organization to self-serve sophisticated data analysis. Users build data science pipelines by interacting with a natural interface, and create steps in a data science workflow by using an intuitive point-and-click interface. With DataChat, individuals can instantly transform their data analytics skills to the next level doing deeper data analysis than was possible before, and teams can collaborate with each other allowing the group to reach their full team potential.
This 1-hour session will be hosted by Dr. Jignesh Patel Ph.D. CEO & Co-Founder of DataChat
Dr. Jignesh Patel is the CEO of DataChat, and Professor at the University of Wisconsin. Dr. Patel is a serial entrepreneur and his past companies have been acquired by Twitter, Pivotal and Teradata. He was the Chief Scientist of Pivotal from 2015-16. He is also an active investor and has served on the boards of both startups and public companies.
Why should you attend this event
-Learn why data analytics is a team sport and should be available to everyone to leverage.
-Understand that data science is a systematic way of thinking about data, and has very little to do with learning how to program.
-Learn why the boundary between ML-based modeling, visualization and SQL (for data engineering) is artificial - each feeds on the other and the future for data are platforms where such artificial boundaries are simply not present.
How this can help you
-Upskill your data analytics skills.
-Learn about critical ways to think about Machine Learning - when can it really help?
-Learn about where the future of data science/engineering is headed.
Company Description
DataChat is a modern data science platform that allows anyone to uncover sophisticated insights from their complex data. Built with a rich set of analytics and data science features, DataChat is the analytics platform for everyone. Learn more at datachat.ai.
About DataChat:
DataChat is a cohesive, all-in-one analytics platform that makes a broad range of analytics tools, including data wrangling, preparation, exploration, visualization, and predictive modeling, accessible to everyone to improve business outcomes. DataChat's Guided English Language© (GEL) makes it possible for everyone in your organization – not just programmers – to work with their data in a self-service and collaborative manner. Our customers report improvements in both individual and team efficiency in making data-driven decisions.

About FourthBrain:
To launch a career in ML you need more than just technical knowledge: you need the real world practical skills that companies are hiring for today. At FourthBrain we give you these skills by taking learning to the next level. Backed by Andrew Ng's AI Fund, visionaries in the AI industry, you will get the skills you need to succeed. Our unique part-time Machine Learning programs will teach you the technical, business and communication skills that are in high demand today.
Register for the Demo Session:
Date: Wednesday, October 19th

Time: 1pm EST / 10am PST

Duration: 1 Hour